Star Count and Star Gazing
Connecting with the sky!


In February 2021, the countryside charity Campaign for Rural England (CPRE) asked everyone to help map the nation's view of the night sky.
And a whopping 7,845 counts were submitted!
The Star Count results...
The results showed a drop in severe light pollution compared to 2020. CPRE think lockdown is likely to be the reason why. Much of the country were living under coronavirus pandemic restrictions during the week of 6 to 14 February 2021.
Over 7,000 people took part.

Counts were submitted from England, Wales, Northern Ireland and Scotland.

51% of people taking part counted ten stars or less – suggesting severe light pollution. In 2020, this had been 61%.

5% of those taking part counted over 30 stars, indicating very dark skies, the highest figure since 2013.
CPRE use this information to work for better controlled lighting, and it also gives advice about what we can all do to reduce light pollution.
You can see the results and what light pollution was like in your area here.

Campaign against light pollution

CPRE has interactive maps of England's light pollution and dark skies and ways to take action against local light pollution.
They've got 5 ways you can tackle local light pollution. It's important to wildlife, too, because light pollution disturbs their natural patterns.
Star Count helps show the need for action and gives everyone the chance to enjoy the beauty and magic of a wonderful starry night, wherever you are!
Here are the six constallations to look for in the sky for in late spring and here are the best spots to stargaze in England.


Have a go at stargazing!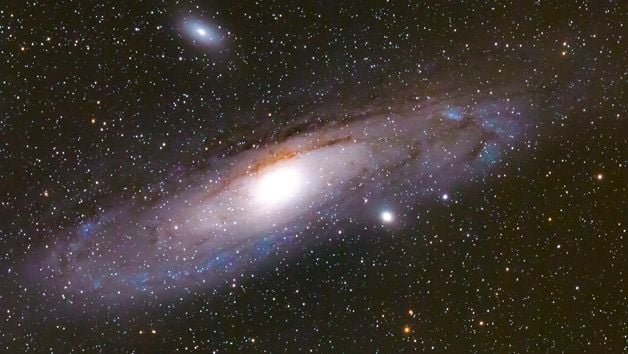 Red Letter Days have stargazing experiences which would make great gift ideas!
Get 15% off* with the code RAHW2022

*Valid until 31 December 2022 and site wide, does not cover non-discounted products