A day out with Shire Horses
There's nothing quite like the majestic giant of a Shire horse. One of the best loved draught horses, these wonderful animals have served mankind well for years
About Shire Horses
Shire horses are tall, averaging 17 hands (that's over 6 and a half feet) plus. Known for their strength, they have been popluar for pulling brewery wagons to deliver ale to customers. Still today, Shires are often used in forestry and for leisure. The Shire Horse Society was founded in 1884, and its American equivalent a year later. Since the 1950s and 1960s, their popularity fell, as they were taken over by mechanical things such as tractors & lorries. But today their popularity is increasing, yet they are still at critical levels, according to the Rare Breeds Survival Trust. You can find a list of Shire Horse associations outside the UK here
The Shire Horse Society has information on how you can help Shire Horses thrive, e.g. by giving a donation in memory of someone, or becoming a member
Days out with Heavy Horses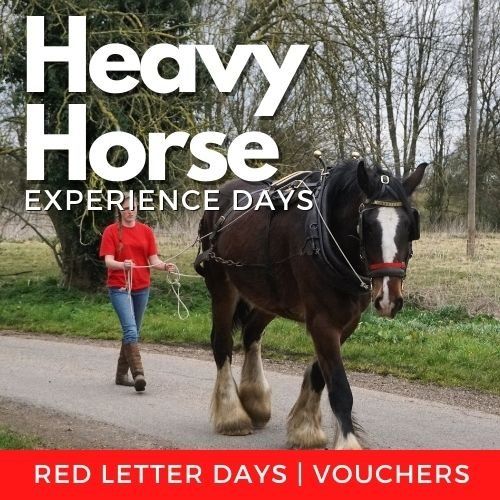 The Northcote Heavy Horse and Animal Sanctuary has a heavy horse experience
They are based in Lincolnshire and have a number of different heavy horse breeds


Cheshire - the Cotebrook Shire Horse Centre in the heart of Cheshire has Shire horse experience days - you can have a Shire Horse Encounter or a Championship Experience and it's a great way to support the centre and the horses. Check out Anna's blog (she's a Shire horse, by the way!)
Sussex - Keep an eye on the Weald and Downland Museum - they have a number of courses with Heavy Horses, so watch for their updates of course lists. They are near Chichester in Sussex.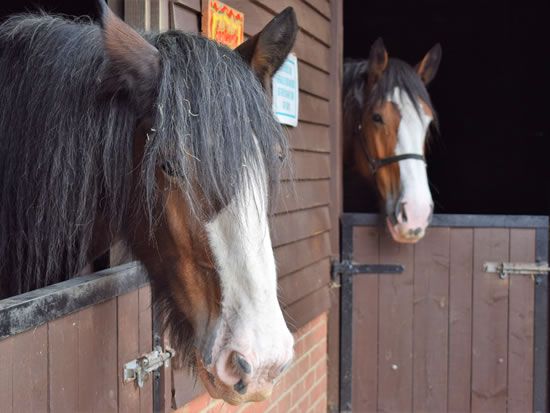 Adopt a heavy horse from the Dorset Heavy Horse Farm Park
Dorset - there's the Dorset Heavy Horse Farm Park. You could adopt a heavy horse for £39.00!
Suffolk - there's of course The Suffolk Punch Trust, dedicated to preserving this amazing breed of horse. You can adopt a Suffolk Punch to support the Trust here and you can visit as well, though they don't have an experience day as such
Cumbria - there's Cumbrian Heavy Horses with riding on fields, fells and beaches.
West Yorkshire - Holme Valley Heavy Horses has both full and half day heavy horse experiences. You could even spend time with Major, the Peaky Blinders star! They have Clydesdales and Shires.
Gloucestershire - Coldcroft Shires have full and half day experiences. You can learn how to harness a working heavy horse and how to long rein using traditional farming horse drawn equipment.
Shropshire - Shire and Carriage Horses have experience days and they have provided horses for film and TV work on a number of productions you'd recognise!
Shropshire - Middle Farm and Cottages have a Shire Horse experience
Essex - Hawthorn Heavy Horses has horse logging experience days and carriage driving experience days.
Northumberland - Hay Farm Heavy Horse Centre is home to both heavy horses and rare breeds of other animals too
Pembrokeshire - Cardigan Shires have shire horse experience days and carriage rides with afternoon tea
East Ayshire - Blackstone Clydesdales have a number of experiences, including Cuddle Time with a Clydesdale!
The Ostler Carriage Company is a carriage company if you're looking for horses for weddings, funerals, film work, special occasions and more!

Shire Horse Shows
There are also a number of Shire horse shows during the year and you can find out about these on the Shire Horse Society's website.