RSPB Shop - everything for the birds in your garden
Are you on the look-out for offers on bird food and everything for the wildlife in your garden? Well, the RSPB's shop often have lots of special offers.
This is a great chance to stock up and support wildlife at the same time! You can help wildlife in your garden (birds, bees, hedgehogs etc) and also help the RSPB help wildlife too!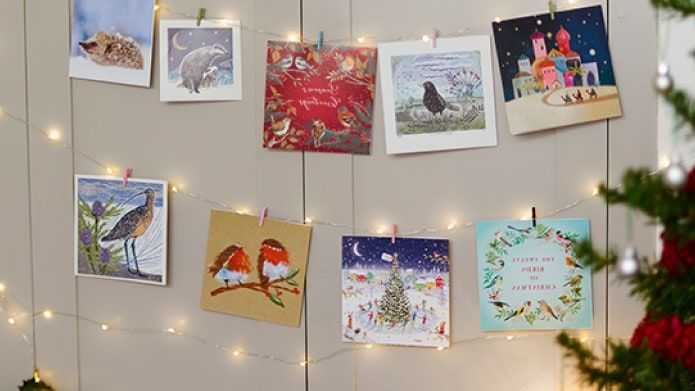 Save £1 when you buy any two packs of Christmas cards!
This offer is subject to availability and ends on 24 December 2022.
The charity Christmas cards are foil and glitter-free, and fully recyclable!
Fly off to see the full range of Christmas cards here.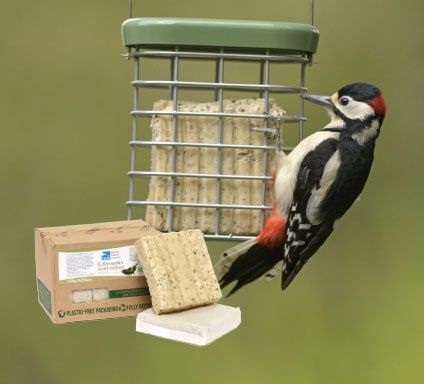 These Favourite Suet cakes are half price when you spend £30
so you can save yourself £11 on them!
They combine 3 of the RSPB's most popular ingredients, sunflower hearts, suet and dried mealworms,
plus black soldier fly and 3 types of oil-rich seed - so they have lots of protein and fat!
Offer is subject to availability, ends 4 October 2022. T&Cs apply.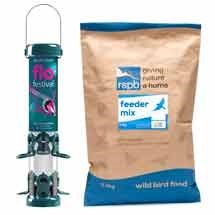 Take a look at the bird food offers from the RSPB


They have everything from bird seed, suet for birds, mealworms, and peanuts as well. Plus bird baths, birdnesting boxes (some are species specific e.g. for sparrows and swallows), bird feeders, bird tables, nesting stations, and accessories. Feeding the birds and caring for the wildlife in your garden is a great way to look after the natural world - and you'll soon find that you can enjoy your own nature show! There's nothing like seeing them all arrive expectantly, and then tucking in to the lovely things you've put out for them!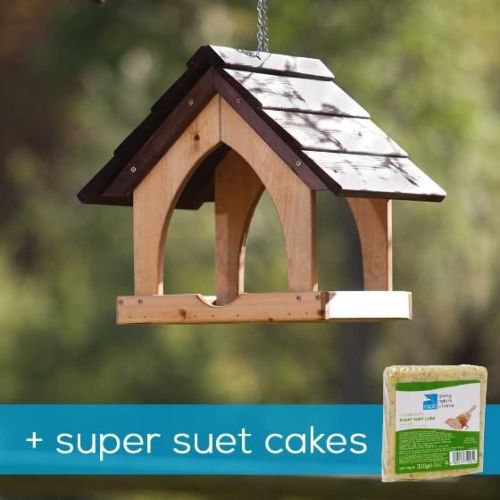 Gothic hanging bird table + 10 Super suet cakes offer
£55.00, saving you £9.50 (the discount is already applied).

(Buy any bird table and get a Bird table scraper (R407318) for just £3 - saving £3.
This offer ends 4 January 2023, T&Cs apply)
Then they've got binoculars and scopes so that you can see your feathered garden visitors close up, and find out who is visiting! There are also bird books (and books on nature, the garden etc) and things for children as well to get them into the world of nature.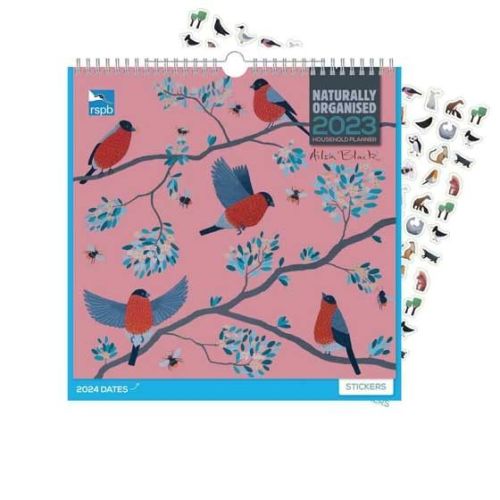 There's savings to be had with the RSPB's calendars and diaries for 2023
Buy any 2 square or slimline calendars for 2023 and save £3!
This offer ends 4th January 2023, T&Cs apply