Wimpole's Heavy Horse Appeal
The Shire is one of Britain's rare breeds. There are less than 1,500 breeding Shires in the UK.
Originally, Shires took knights into battle – a knight's armour was very heavy in the Middle Ages. But as it grew lighter, the Shire turned to agricultural work, helping to plough the fields and pull canal barges along. Today they are often used for carriage work and riding.
There are 5 Shires at Wimpole Home Farm
At the National Trust's Wimpole Home Farm in Cambridgeshire, there are five Shire horses - Queenie, Murphy, Jasper, Harry and Lady.
The hope is that they will head back into the field and help with jobs like harrowing and ploughing. Meantime, help is needed to keep them well and healthy. They need food, bedding, dentist visits, vaccinations and new shoes.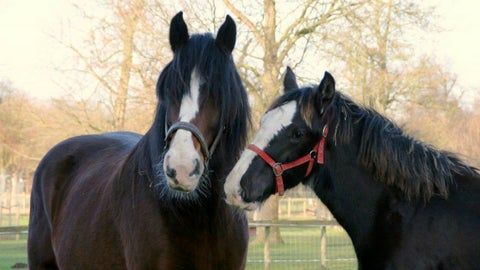 Will you help the Shire horses?