A plea from the animal kingdom
"Please take your rubbish home with you.

My friends and I are very inquisitive - and often very hungry - and we do have a tendency to cut our paws on cans and broken bottles, our heads stuck in things, and to eat things we shouldn't. I know, we shouldn't do it, but we do, and we haven't got a health service like many of you have got to sort us out when we do these things and injure ourselves.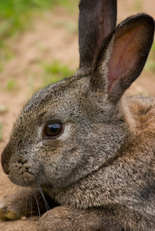 So please, if you have rubbish, rather than chucking it out of the car window or just dropping it on the ground, take it home with you and stick it in your own bin or the nearest public one you can find.

If you're a smoker, please remember that chucking a cigarette end down on the ground or out of the car can cause fire to our homes, forests, heathlands, fields etc, so do extinguish your ciggie carefully and take the stub ends home. The same applies for anyone who has used a disposable barbeque. Please put it out and deal with it properly after you've used it.


Thank you to all of you, from all of us in the animal kingdom."