Family fun at WWT Llanelli Centre
Posted on
This summer, if you're looking for family activities to do, it's worth taking a look at your local wildlife reserves and animal sanctuaries!
Many of them have lots of family fun organised, with events, trails to walk along, quizzes to do, fun arty activities and lovely days out, where the whole family can get outdoors and really enjoy being together in beautiful surroundings with wildlife all around them!
The Wildfowl and Wetlands Trust have a number of different centres around the UK, and they all have lots of activities during the summer to get stuck into. If you're not hear any of them, they still have ideas of things you can do at home!
As an example, the WWT centre at Llanelli in stunning South Wales has lots going on.
There's a free Quentin Blake illustrated guide to have, so that you can discover the wonder of woodlands on the Drawn to Water trail. If you're inspired by that, there are super-fun art workshops for families, or maybe you'd prefer to hire a canoe and go for a paddle? (They've also got a new canoe taxi service, too!)
You can flock to see the stunning flamingos every day, and there's story time too plus Feeding Frenzy.
There's also the RSPB, who have lots of reserves all around the country with places to explore. Why not get your family involved in their Wild Challenge, which you can do at home? Find out all about it here!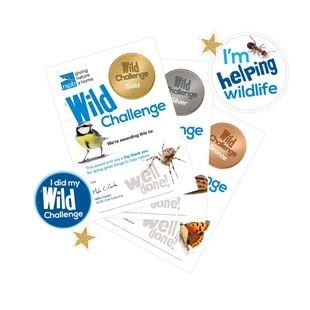 Find out about the RSPB's Wild Challenge here


Please bear in mind that many centres are taking precautions to keep the animals safe from things such as bird flu, and respect these
Please also remember to take your rubbish home with you so that the wildlife don't think it's something yummy to eat and tuck in. Rubbish can kill wildlife and we need to keep them safe.