Wall Calendar 2024 from Zooplus
Posted on
Not bought a calendar for 2024 yet?
Those lovely folk at Zooplus.co.uk have a lovely 2024 calendar with some very special star models – their customers' pets! There's plenty of space to write down all your appointments!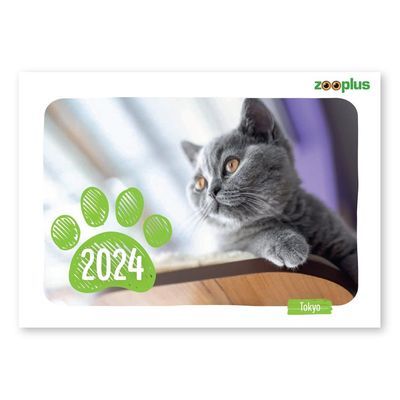 Find out more about the Zooplus calendar for 2024


We've used Zooplus lots of times in the past and they've been great to deal with – they have some fantastic offers and products for all sorts of pets, from cats and dogs to birds and small pets - everything you could want for that special member of the family! And they sell all major brands of pet supplies at great prices!
Dig up a route to Zooplus here.
Miaow for now, woof woof!

By the way, if you're looking for a breed specific or humour calendar, you could try the Calendar Club who have hundreds of dog calendars and cat calendars (and other animals too, if it comes to that) for 2024