It's fur-freezing! Advice on dog & pet care from Viovet
Posted on
Brrrr! Now it's getting very much colder, we need to look out for our furry friends and other animals!
Viovet have put a blog together full of advice on how to care for your pets, dogs particularly, and the blog cover things like skin, the loss of body heat, snow in your dog's fur, arthritis and osteoarthritis in dogs, snow and ice dangers, salt and chemicals. There are lots of tips on how to keep your dog warm and dry and visible to keep them safe, too.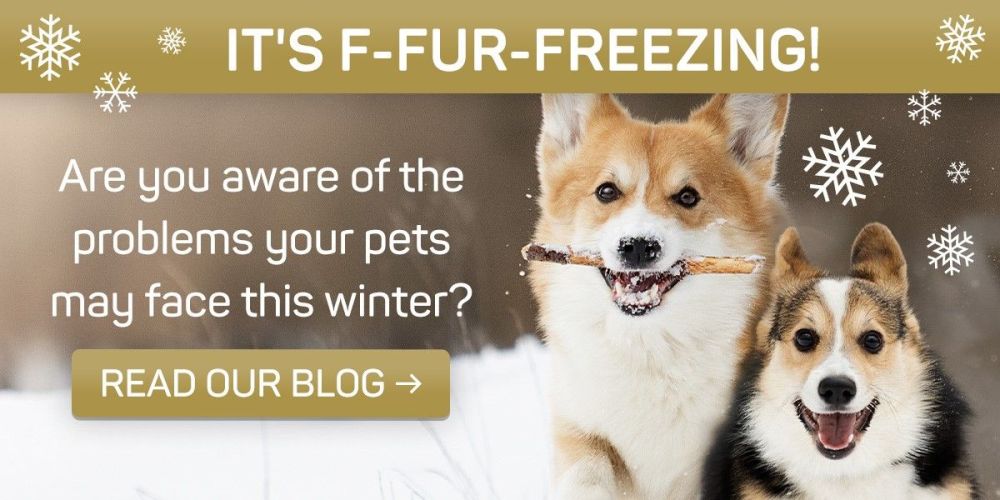 When we go outside, it can be quite a shock to the system. Viovet points out that our fingers, ears, noses and toes can suffer the worst of the cold. Our pets need extra care too.
Take a look at the blog here – Viovet has lots of great special offers, too for dogs, cats, horses, small pets, and you.
The RSPCA also has seasonal advice for pets, livestock and wildlife - click here to find out more!