International Dawn Chorus Day is on Sunday 2nd May 2021!!
Posted on
International Dawn Chorus Day is on Sunday 2 May 2021
I woke up at 4:30 this morning and lay in bed listening to the birds as they sang outside the bedroom window and thought how wonderful it must be to have such a glorious chorus every day to be so happy!


Listening to birdsong is a great way to start the day!
In fact, I've been waking up a lot recently at about 4:30 or 5:00 in the morning, and I find I just love lying in bed, listening to the birdsong. It's such a lovely start to the day! OK, sometimes I do drift off back to sleep, but the birdsong is both soothing and motivating at the same time – I let my mood take me where it feels. It's a wonderful way to empty your head of everything and just listen to our feathered friends. I find it very therapeutic.


Sunday 2 May is International Dawn Chorus Day
Anyway, the first Sunday of May (the 2nd May in 2021) is International Dawn Chorus Day. Would you believe that the event started out in the 1980s in Birmingham and now, people in over 80 countries take part!
It's a worldwide celebration of the dawn chorus and people all over the world will be waking up in time to put the kettle on and just listen to our beautiful birds, whilst sipping a cup of tea, or perhaps they'll just lie in bed and listen.


Take part – just listen to birdsong!
All you have to do to take part is listen! Who might you hear? The song thrush, the blackbird, or robin or blackcap or chiffchaff?
The Wildlife Trusts have lots of birdsong on their website to help you identify who you're listening to. You could hear the song beforehand so that you can work out which bird is singing which song as you're lying in bed, or you could listen to it afterwards to try to identify which bird you heard.
Fly off here to the Wildlife Trusts' website to hear some great birdsong!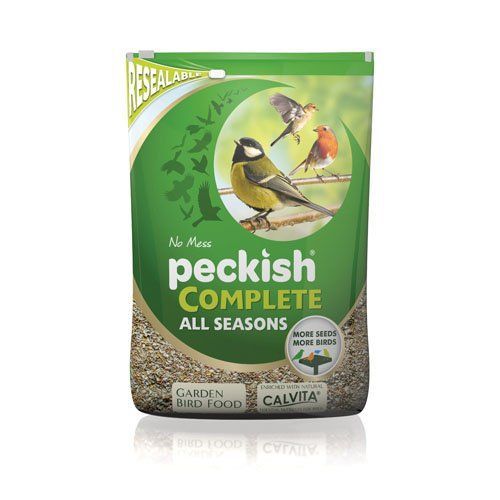 Peckish Complete Seed and Nut Mix No Mess
from Garden Wildlife Direct