10 ways to celebrate National Marine Week
Posted on
National Marine Week takes place from 22 July to 6 August 2023 – join in and celebrate everything marine! There's a LOT happening - so it's just as well it covers a couple of weeks!
It's organised by the Wildlife Trusts, of which there are 46 around the UK including Alderney in the Channel Islands. Find your local Wildlife Trust here

10 ways to get involved in National Marine Week
1.Be a citizen scientist!
Report your shoreline sightings. There's an image below to help you work out what you're looking at, if you're not sure.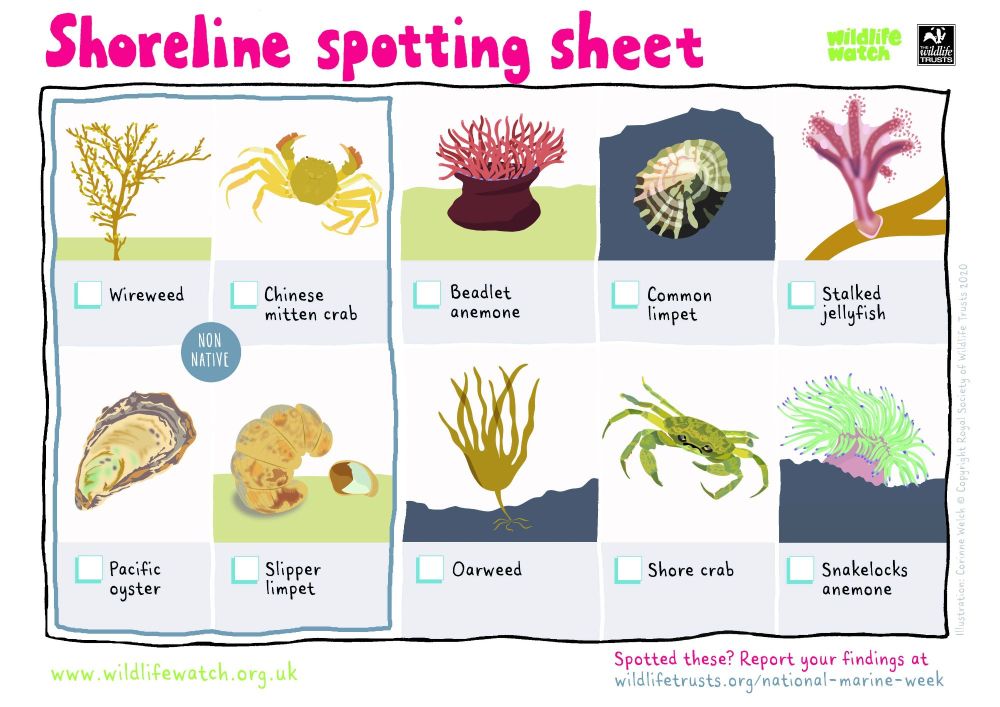 2. Be a sea champion!
Find out what the Wildlife Trusts are doing to help our seas and our sea life. For instance, they campaign for parts of the seabed and the sea to be protected from damaging activities. The Hampshire and Isle of Wight Wildlife Trust is working to protect seagrass and and you can sponsor a seagrass seed pod for £20 to help them. Find out more

3. Join in an event
Some of these will be on the coast on the seashore, some on wetlands, and some further away from the sea, but either way, there's plenty going on all over the UK with beach cleans, night time safaris, marine wildlife surveys, dolphin watches and more! And there are lots of events for families, too so that you can get the kids involved. Find an event here
There are a whole range of videos (thank you, You Tube) from kayaking in Alderney, to meeting the dolphins of Wales. Rockpool species, sharks, turtles, seals – just drink in the marine videos.

5. Find out more about different species
The Wildlife Trusts' website enable you to put the name of a species into a search box and you can learn all about it! This year the Wildlife Trusts want to particularly focus on those species in the UK which we may not necssarily know of. Have you heard of the sea hare, the common cuttlefish, the minke whale? This is your chance to discover all about the wonderful sealife around our shores!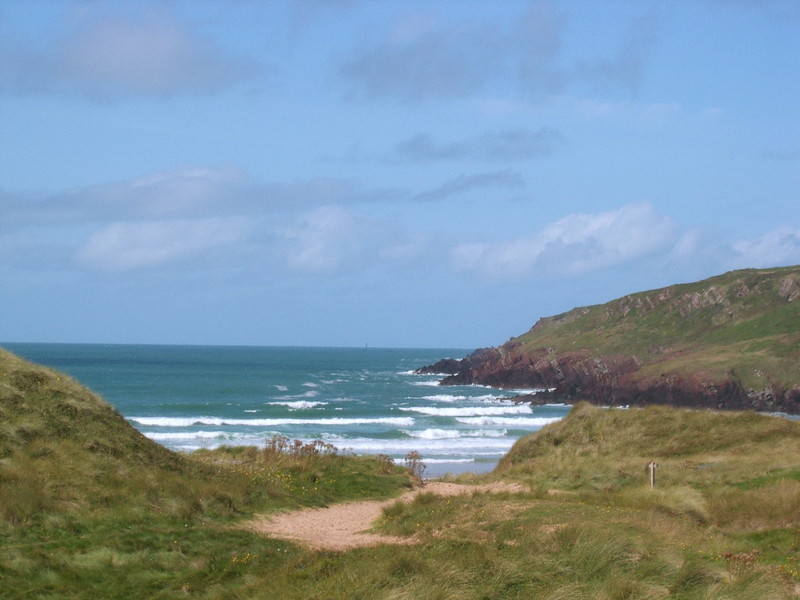 Dive in and find out more about National Marine Week
22th July to 6th August 2023

6. Get Active!
Pick up litter

Watch what you wash away – some cosmetics, soaps, washing up liquids and cleaning products can harm wildlife

Use less plastic

Take a look at the seaside activity guides e.g. be a shoreline detective, create a bottle basking shark, how to go rockpooling etc

7. Use less plastic
The Wildlife Trusts have lots of help to enable you to use less plastic in all sorts of ways, from the bathroom, to the kitchen and being out and about, and they also have info about those sneaky plastics you may not have thought of! Find out more
Don't forget that July is Plastic Free Month - a chance for you to reduce the amount of plastic in your life, so it's a good way to do something towards both National Marine Weke and Plastic Free Month at the same time.


8. Learn about marine habitats
This is a great opportunity to find out all about habitats – marine habitats, seagrass, biogenic reefs, deep-water corals, mud, sand and graves, kept beds and forests and rocky reefs. Float away to them here.


9. Adopt an animal!
Why not adopt an animal and give a Wildlife Trust your support? There are a number of animals to choose from – seahorse, dolphin, seal, otters, beavers and more! Funds raised from the adoption schemes goes towards helping local wildlife conservation work – managing nature reserves or creating new habitats. It all helps, plus adoptions make a great gift for nature lovers!

10. Become a member!
You could become a member of a Wildlife Trust. Find your local Wildlife Trust here.

Find out more about National Marine Week here.