10 ways to celebrate National Marine Week
Posted on
National Marine Week takes place from 25 July to 9 August – join in and celebrate everything marine!
Of course, it's an unusual event this year but there's lots to do and see.
It's organised by the Wildlife Trusts, of which there are 46 around the UK including Alderney in the Channel Islands. Find your local Wildlife Trust here

10 ways to get involved in National Marine Week
1.Be a citizen scientist!
Report your shoreline sightings. There's an image below to help you work out what you're looking at, if you're not sure.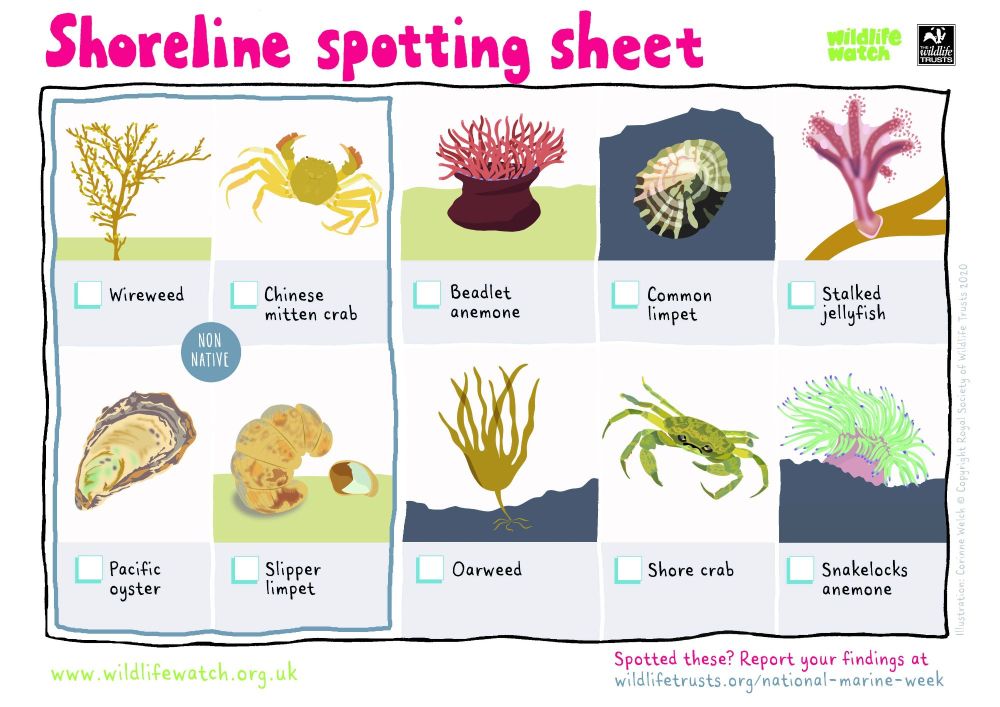 2. Be a sea champion!
The Wildlife Trusts are telling the Government that we need Highly Protected Marine Areas FAST! These areas will ban damaging activities including fishing, so that wildlife could recover and thrive. Swimming, kayaking and scuba diving would be okay. And the sites would spread over nearshore, inshore and offshore waters and different regional areas. Please dive in and sign the letter to DEFRA here.

3. Join in an event
Some of these will take place face-to-face in accordance with Government guidance, ensuring social distancing at all times. Others take place digitally or they are self-led by those taking part.

4. Just watch marine life!
There are a whole range of videos (thank you, You Tube) from kayaking in Alderney, to meeting the dolphins of Wales. Rockpool species, sharks, turtles, seals – just drink in the marine videos.

5. Find out more about a species
The Wildlife Trusts' website enable you to put the name of a species into a search box and you can learn all about it!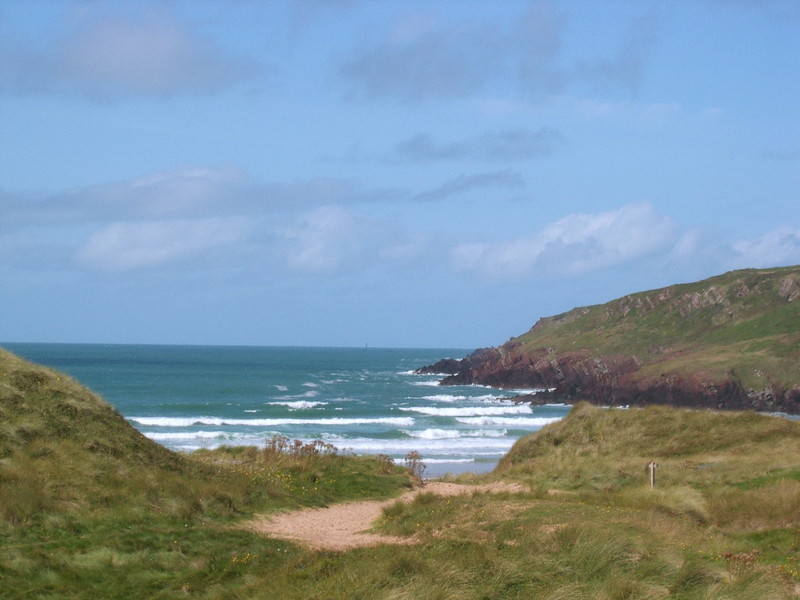 Dive in and find out more about National Marine Week
25th July to 9th August 2020

6. Get Active!
Pick up litter

Watch what you wash away – some cosmetics, soaps, washing up liquids and cleaning products can harm wildlife

Use less plastic

Take a look at the seaside activity guides e.g. be a shoreline detective, create a bottle basking shark, how to go rockpooling etc

7. Enter their competition
Send your pictures, videos or stories of your all-time favourite UK marine wildlife experience to [email protected] You could win a pair of Opticron binoculars and a copy of the brilliant 'The Essential Guide to Rockpooling' book, by Julie Hatcher and Steve Trewhella. The competition closes at 11.59pm on 9th August. The winner will be chosen at random shortly afterwards.

8. Learn about marine habitats
This is a great opportunity to find out all about habitats – marine habitats, seagrass, biogenic reefs, deep-water corals, mud, sand and graves, kept beds and forests and rocky reefs. Float away to them here.


9. Adopt an animal!
Why not adopt an animal and give a Wildlife Trust your support? There are a number of animals to choose from – seahorse, dolphin, seal, otters, beavers and more! Funds raised from the adoption schemes goes towards helping local wildlife conservation work – managing nature reserves or creating new habitats. It all helps, plus adoptions make a great gift for nature lovers!

10. Become a member!
You could become a member of a Wildlife Trust. Find your local Wildlife Trust here.

Find out more about National Marine Week here.