Protect Your Pet


We all want to do the best we can for our pets, and give them everything they need for a happy, healthy and hopefully long life.
Pets need all sorts of care, from daily fresh water and appropriate food, to regular veterinary check-ups and lifestyles and homes which meet their needs.
One thing they also need is flea, tick and worm treatments. And it's very easy to forget to give these. The annual vaccinations and check-up – and most pet owners get them done – are easy to remember. But flea, tick and worm treatments are easier to forget. Time flies by – and so does any thought of doing these treatments.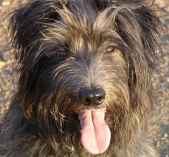 I need protecting from fleas, worms and ticks -
but will my owners remember?
It's a subscription box service, delivering brand-leading flea, tick and worm treatments – all tailored to your cat or dog!
Their vet team will send you the correct dose of parasite treatments through your letterbox when there are due. This means you don't have to think about it, or remember it, or even put a date on your calendar. It's all remembered for you!
Delivery is free, too, and if you've got more than one pet, you can get greater savings.





All you need to do is:
1) Go to Protect My Pet's website and sign up - enter the details of your pet.

2) Their veterinary team will calculate the correct dose of parasite control for your pet, so there's no wastage and it will save you money.
3) Their vet team will send you your pet's own personalised flea, tick and worming treatment through your letterbox when it's due – and you give the dose!
Head to Protect My Pet's website to find out more here