Cats Protection's National Cat Awards 2023 are open!
Posted on
Well, miaow miaow! Calling all cats!
Cats Protection's National Cat Awards 2023 are now open and here's your opportunity to get involved, dip your paw in and take part!
The awards are full of amazing tales of devotion, courage and companionship.
There are four categories – would your cat be right for one, or do you know of a cat who would fit the bill?
Public vote will select the winters from the four categories before an independent panel names the National Cat of the Year at a ceremony in London on 17th July 2023.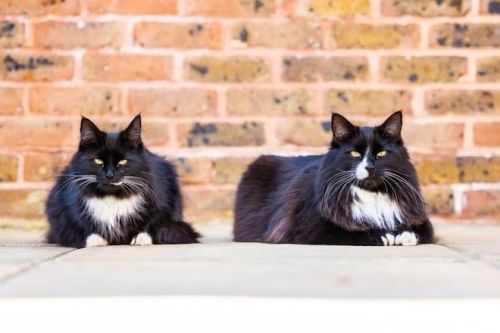 Find out about the Cats Protection National Awards 2023 here
Image © Cats Protection


You need to nominate your puss by noon on Friday 24 February in one of these categories (quoting from Cats Protection's email about it):
Cat Colleagues – celebrating cats who bring joy to the workplace, or make working from home a pleasure
Family Furr-ever – recognising cats that make a family complete, whether they're a child's best friend or a comforting sofa buddy
Moggy Marvels - Jaw-dropping stories of survival, heroism and companionship in the cat world
Social Star - Paying tribute to those fame-hungry felines who spread joy on social media
To enter the National Cat Awards, add your cat's details to the entry form. T&Cs are here.
There's plenty we can all do to help Cats Protection help cats, whether we have a cat or not, including volunteering - visit their website and have a good rummage round to see what you can do to lend a paw.