The Mating Game starts on BBC1, Sunday 3rd October 2021
Posted on
The Mating Game kicks off on BBC1 tonight with scenes of courting and companionship (Sunday 3rd October 2021) and Sir David Attenborough narrates. A species very survival depends on them being able to breed, so this is a critical topic.
As many species are threatened by habitat loss, poaching, a lack of food and water, pollution and climate change, it is essential that species can reproduce. This is harder for some animals than others – you'll see that amongst the episode there's one called Against All Odds.
There are five episodes covering:
Grasslands (that's on Sunday 3rd October)

Oceans

Jungles

Freshwater

Against All Odds – this one features animals who really have the odds stacked against them so they have had to develop extraordinary strategies to breed and survive
The programme comes to us from the makers of A Perfect Planet. Here's its website – there are some truly stunning videos and photographs so do take a look.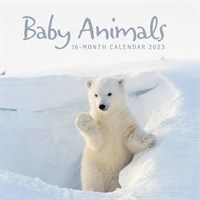 Check out the calendars featuring baby animals for 2023
from the CalendarClub.co.uk