#WalkWhereYouMay Month is in May
Posted on
May is normally Walk in the Woods month.
It's organised by the Tree Council, and it's a time when people across the country get out into the woods, walk in a local park or simply appreciate a street lined with trees.
But of course this year, things are different.
Knowing that time in nature has never been so important to our wellbeing, and that nature can be found everywhere, the Tree Council are making this May "Walk Where You May" month.


Here's how to get involved:
Visit and appreciate one tree on your daily exercise – this could include a hedgerow, a street tree, the trees in your local park or woodland.
Share it in a tweet, a photo or video using #WalkWhereYouMay to inspire others and share nature with others.
Tag three followers to encourage them to take part as well!


The Tree Council emphasise that we must all observe the latest government social distancing guidelines, even if/when lockdown starts to ease. #WalkWhereYouMay is subject to change based on the government health guidelines.
As they point out, not all green spaces are open at the moment so check before you go and don't travel by transport to visit green spaces. Go on foot to visit your tree.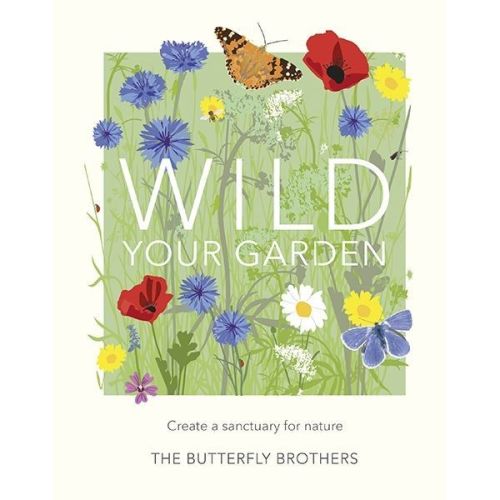 Wild Your Garden,
A practical guide to rewilding your outdoor space
from the National Trust Online Shop

By the way, the Tree Council are always looking for Tree Wardens! A tree warden is a volunteer who plants, looks after and stands up for trees in their patch! It's a great way to get your hands in the earth and plant trees, to raise awareness in your local community and be the eyes, ears and voice for the trees in your street!
PS Watch out for National Hedgerow Week from 29 May to 6 June 2021!