Free fat ball feeder with 50 sunflower super suet balls from the RSPB Shop plus favourites suet cakes in plastic free packaging!
Posted on
The RSPB Shop has a great offer on at the moment for those of you looking to stock up for your garden birds.
Get a FREE Premium suet bird feeder worth £12.75 when you buy this box of 50 Sunflower hearts super suet balls.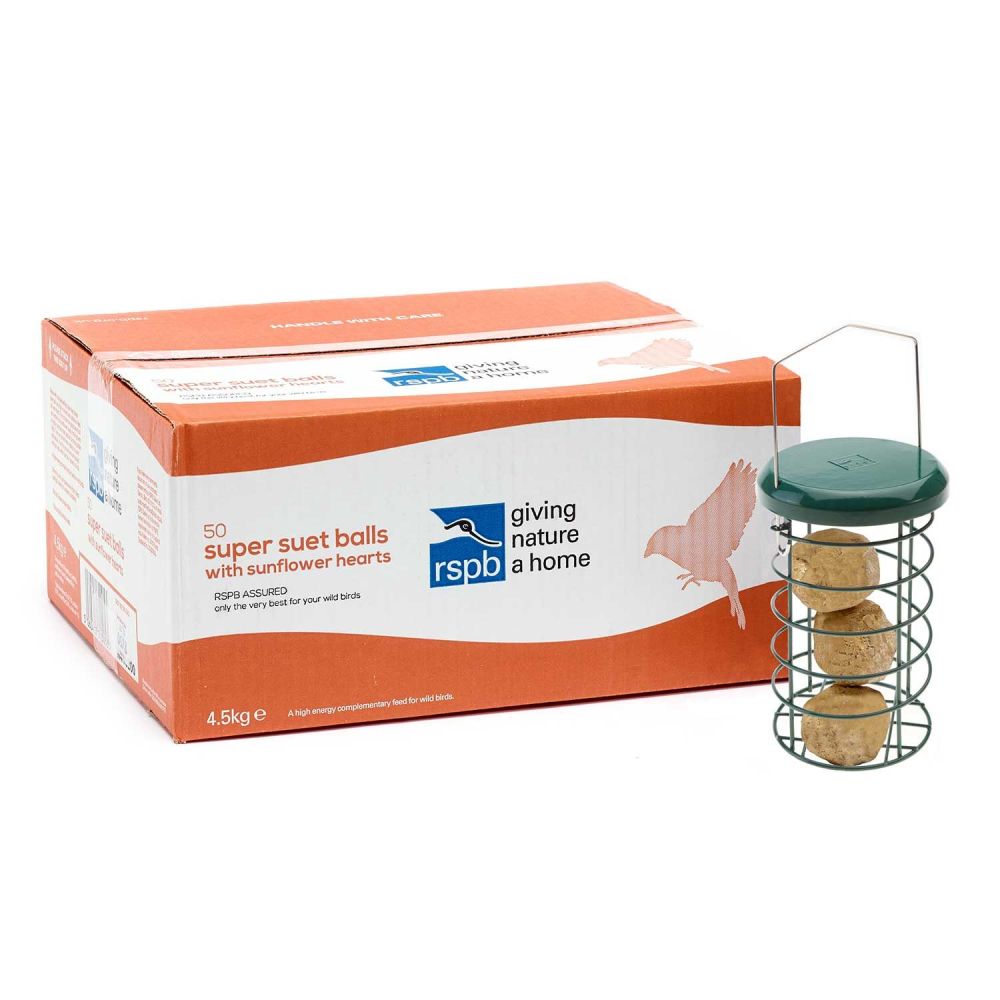 Free fat ball feeder with 50 sunflower super suet balls -
£13.50 from the RSPB

Wild garden birds love super suet balls, and they are particularly helpful to them in spring as they build nests and rear their young - all tiring work! Mealworms (preferably live) are also great food sources for the birds - they are a versatile food as they can go on the ground or in a feeder or on a high table.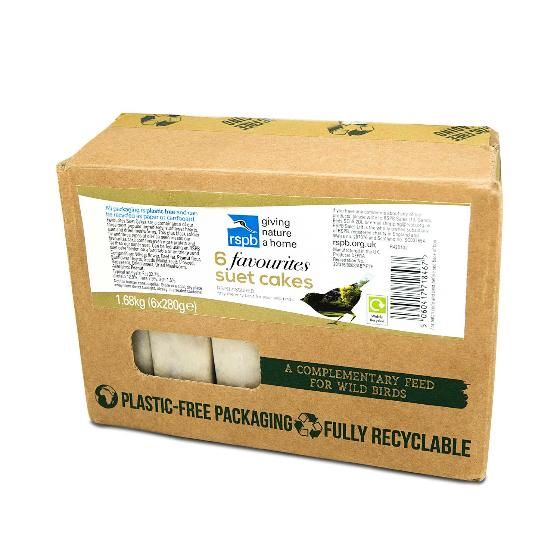 Favourites suet cakes - plastic free box of 6
£12.99 from the RSPB


This is a new product from the RSPB, who have been hard at work to produce a bird food recipe for suet cakes - and deliver it in PLASTIC FREE packaging! The card and paper packaging is compostable and recyclable. Cakes are individually wrapped in greaseproof paper and boxed 6 to a box in FSC cardboard.
The cakes are high in fat and protein and consist of garden birds' favourite foods - sunflower hearts, dried mealworms, and suet! Yummy! You can use them on the ground, on a bird table or in an RSPB suet bird feeder, so they are versatile. They do have peanut flower in them - please check the RSPB's Allergens information.
What's more, you can save more when you buy their twin pack of 12 Favourites suet cakes - plastic free..