Pawsome Days Family Planner 2020 - your dog gets into the planner as well!
Posted on
Many families have a Family Planner on the wall so that they can keep track of dates, meetings, holidays, birthdays, anniversaries etc etc.
But did you know that there's a Family Planner - the Pawsome Day Family Planner - Pawsome Days for Dogs and their Humans!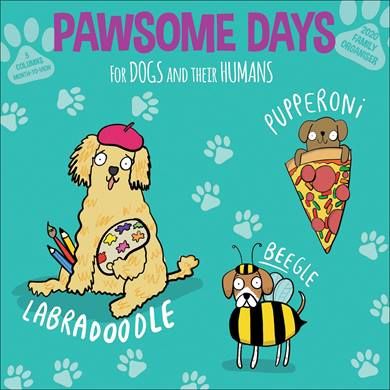 It's from the CalendarClub.co.uk and it's perfect for dogs and their humans to organise the year ahead.
It's got fun illustrations by Katie Abey and 5 columns including one for dogs - great for all those appointments and meetings with the vet, the dog groomer, obedience training, the dog show.....
It's £9.99 from the CalendarClub