Special offer on cottage garden favourites from Suttons
Posted on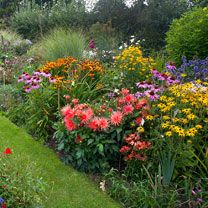 Summer Cottage Garden Favourites
If you want to get active, get out into the garden and put lots of colour into it, those fabulous people at Suttons Seeds have a very special offer on at the moment - their Summer Cottage Garden Favourites has 50% off!!
The offer is 36 x 9cm Potted Plants for £45 (usually £90) - so it works out at £1.25 per plant and as these are perennials they will return to the garden the following year too, so adding more value and making your money go even further!

Go to Suttons Seeds to find out what this offer contains!