ITV's Britain's Top 100 Dogs Live 2019
Posted on
It's that time of year again and many of us will be glued to our TV sets to watch ITV's Britain's Top 100 Dogs Live 2019 on Tuesday evening.
The one-show takes place on Tuesday 29 January 2019. It starts at 7:30pm.
Ben Fogle and Sara Cox count down the nation's favourite dog breeds, and the top 10 are decided by public vote. Between presenting the breeds, there are lots of dog stories from around the UK and famous faces too sharing their canine stories. There are also facts about the heritage, key characteristics and personality traits of all the breeds in the top 100 chart. At the moment, there are 217 registered breeds in the UK so the programme covers quite a few of them!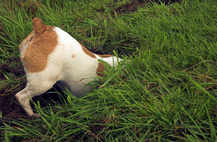 Who is the Top Breed in the UK? Dig for further info


So who are the Top Ten Breeds you can vote for?
In no particular order, they are:
Springer Spaniel
Labrador
Cocker Spaniel
German Shepherd
Cockapoo
Boxer
Staffordshire Bull Terrier
Golden Retriever
Border Collie
Mixed Breed
WOOF WOOF!