Special offer on PetSafe Microchip Cat Flap from Zooplus.co.uk
Posted on
If you've been thinking about getting a cat flap for your cat but want one of those ones which work with microchips, then a good reason to get on with it could be that Zooplus.co.uk (who I use every month) are offering a really good offer on the PetSafe Microchip Cat Flap.
Normally the RRP is £79.99. However, Zooplus.co.uk have this on offer for £49.99 so you can treat your cat(s) to this microchip cat flap and save £30.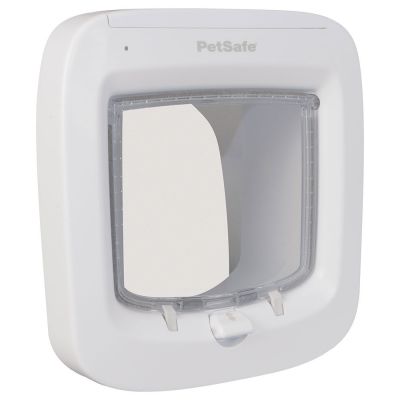 The PetSafe Microchip Cat Flap is on offer through Zooplus.co.uk
Its RRP is £79.99. Zooplus have an offer on it for £49.99
Find out more from Zooplus.co.uk
The chip works by reading your cat's unique microchip number which you programme in.
One of the very handy things about it is that the cat flap can have up to 40 microchips registered with it, so if you've got more than one cat, you can register all your moggies (unless you've got more than 40).
This gives your puss the "key to the door" so to speak but keeps unwanted animals out.
The website says the cat flap is suitable "for cats weighing up to 8kg with a shoulder width of no more than 15cm". I do remember buying our cat's cat flap (before the microchip bit had been invented, this was some time ago), and standing in the pet shop trying to work out if Trouble would fit through it. And yes, he did. Mind you, he always preferred us to open the door for him.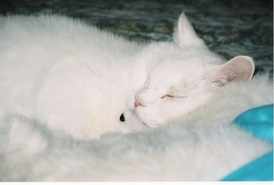 Trouble asleep.
He always expected his "staff" to open the door for him,
even after we fitted his cat flap!


Take a look at all the information about the PetSafe Microchip Cat Flap with Zooplus.co.uk