Don't miss: The Super Squirrels on BBC2 at 8pm on Tuesday 19 June 2018
Posted on
There are some amazing nature programmes on television these days, and one to watch is The Super Squirrels on BBC2 this evening on Tuesday 19 June 2018!
The programme puts these amazing animals' abilities to the test, seeing what their problem solving skills are like with a specially designed assault course!
Narrated by Olivia Coleman, the programme shows us squirrels who live underground, squirrels who can talk and those who can outsmart a rattlesnake.
And who can fail to be moved by little squirrel orphan Billy who is just 5 days old when the programme meets him?
Want to help red squirrels? Adopt a Red Squirrel from the Scottish Wildlife Trust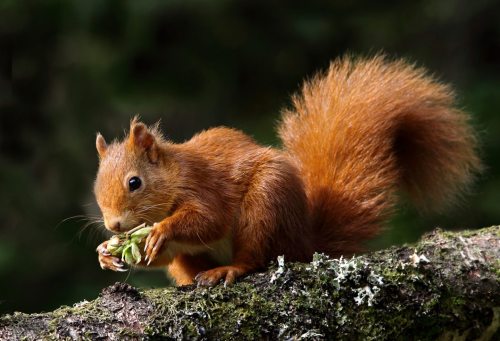 And there's more information on helping with red squirrel conservation here.