Attract wildlife to your garden with special offers from Suttons
Posted on
I've just been taking a look at Suttons website - we got a fabulous vegetable trug from them a couple of years ago and it's been a great buy, so from time to time I like to take a look at it to see what they've got.
One thing I discovered tonight which would be of interest to anyone who wants to start attracting butterflies and/or bees to their garden is that they have an offer on at the moment on their Solitary Bee Hive - you can enjoy 33% off.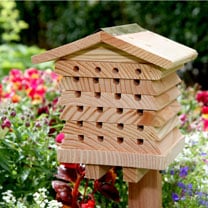 Solitary Bee Hive from Suttons
just £19.99 instead of £29.99 saving you 33%


They've also got an offer on a Buttefly Habitat which you can buy for £19.99, saving you 20%...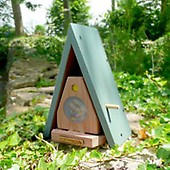 Butterfly Habitat from Suttons
Was £24.99, now £19.00 saving you 20%


They've also got some great wildlife attracting plants so you can encourage bees and butterflies in your garden.