Countryfile Live - Blenheim Palace, Oxfordshire - 2-5 August 2018
Posted on
Countryfile Live takes place from 2 – 5 August 2018 at Blenheim Palace in Oxfordshire.
There's a great deal to see and do at this event. The website is live and up and running but it's worth coming back to visit for updates.
The Shire Horse Society is returning so you'll be able to get up close to the massive strength of 25 Shire horses and watch them test their pulling power in the arena. Visit the Equine Village page for more information.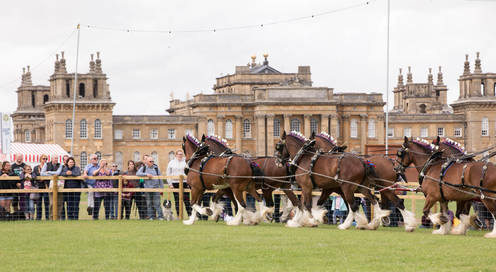 ©Countryfile Live
There's a pop up nature reserve, full of hints, tips and hands on help for anyone who wants to discover all about wildlife and caring for them. Peer into a working beehive, watch honey being produced and find out how wax candles are made. There's skep-making, building a bug hotel and making a nest-box. Fly off here for more details


Meet some of the animals on Adam Henson's farm – he's a presenter from Countryfile. His prize bull Archie will be there, plus some of his rare breeds, and in the Animal Petting Barn, kids can get close up to chicks, rabbits and cuddly kid goats.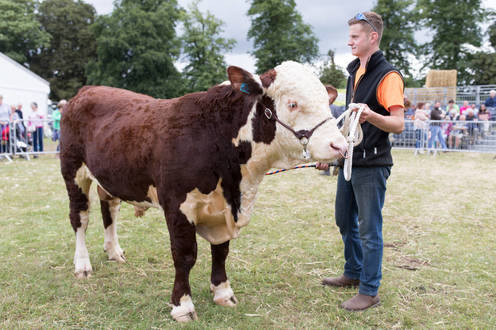 ©Countryfile Live
Where do the meat, fish, dairy products, fruit and vegetables come from? Find out all about the traditional and modern farming methods and trace the journey of the food we eat every day to its source.


And for dog lovers, there's a Dog Lovers' Arena, with incredible shows of tricks, agility and skill. Working gun dogs and sheep dogs will be among the line up, and the Kennel Club will show the skills and agility of their dogs too.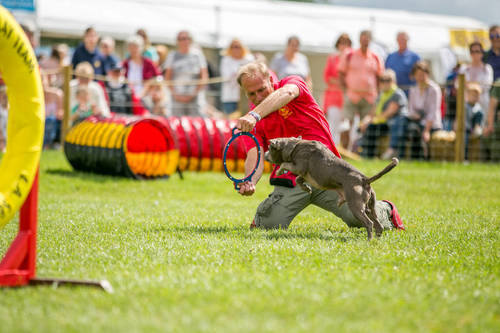 ©Countryfile Live

Of course there's lots more besides – there's music, eats, drinks and shopping (tons of shopping), 50 Things to do before you're 11 and ¾ (you can do a few of them at the event), a Great British Craft Marquee, the Countryfile Kitchen Marquee (my mouth is watering already),
Can I bring my dog?

The show says:
Yes, although we ask that you remain as considerate as possible to your fellow visitors who may not love your dog as much as you, and that you keep them under control. Please ensure you bring bags to dispose of your dog's waste. Dogs must be kept on a lead at all times. A maximum of two dogs per person is allowed. Guide assistance and support dogs are welcome at the event.
Obviously please do NOT leave your dog in the car.
There's a gorgeous website which is very helpful with lots of FAQs, essential information, tickets, details about the attractions and sponsors and a Contact Us page.
The sponsors are Quilter Cheviot Investment Management in association with the National Trust, and more besides, and there's also a photography competition Cheviot Quilter are sponsoring you may like to check out – closing date is 30 June 2018.