National Pet Month starts 1 April until 7 May
Posted on
For all pet lovers everywhere, the 1st April sees the start of National Pet Month. The event brings together animal welfare charities, professional bodies, pet businesses, schools, youth groups and pet lovers.
The aims of National Pet Month are....
Promote responsible pet ownership
Make people aware of the mutual benefits of living with pets
Increase public awareness of the role of pet care specialists
Raise awareness of the value of working and assistance companion animals
Pet lovers all over the UK will be celebrating their bond with their pets.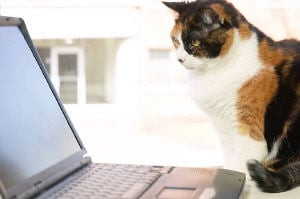 Thousands of pet lovers join forces to raise the importance of responsible pet ownership, and there are plenty of events around the country to get involved with. Many will raise money for local animal charities, so this is a great chance to make a difference and give back to help those who do so much for all of us. There are plenty of event ideas too, if you want to organise your own event.
Miaow for now!
Check out Viovet's Blog with 6 Things Dog Owners Love about Spring!