Volunteer in India
Posted on
Wildlife SOS was established in 1995 by a small group of individuals who wanted to make lasting change to protect and conserve India's natural heritage, forest and wildlife.
The charity works to protect Indian wildlife, conserve habitat,study biodiversity, conduct research and create alternative livelihoods for poacher communities.
And there's the chance to volunteer for Wildlife SOS..... read on!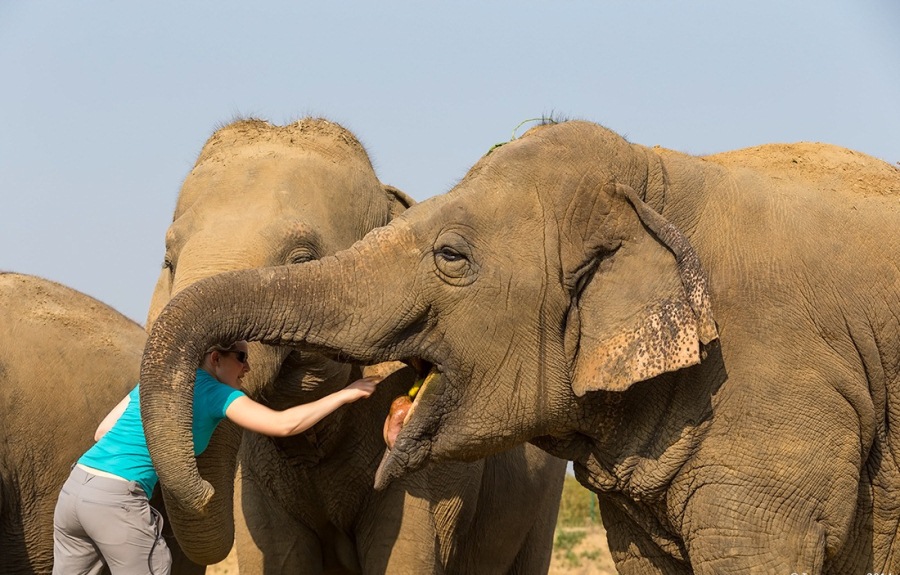 This is a great chance to work alongside amazing animals and help make a positive impact on their lives. You don't need experience, but you need to be willing and enthusiastic, and have a strong interest in conservation and wildlife.
You also need to be physically fit and able to tolerate high temperatures and humidity, and be able to work and live in a group.
Volunteers spend five days working with the bears and elephants at Agra. As a volunteer Build hammocks for sloth bears to rest in and enrichment structures for play, and help keepers on afternoon feedings too! And you'll visit the elephants and help with feeding them or giving them a bath. You can also help with office work if you prefer.
Sign up for their newsletter here - you can also help by giving the animals a virtual gift.