New Andean Bear cub at Chester Zoo!
Posted on
There's great news from Chester Zoo!
And it all surrounds this gorgeous Andean Bear Cub, who was born overnight on 11th January 2017.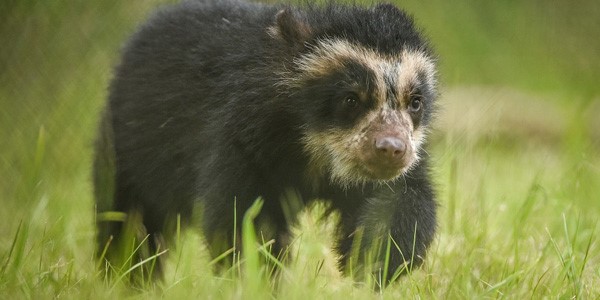 At the moment, Chester Zoo don't know if this is a girl or boy bear. However, the cub who was born to parents Lima (5 years old) and Bernado (7 years old) is now venturing outside, having spent the first few months of life in a cosy den.
This timing is particularly special. If you're familiar with the stories of Paddington Bear
, you may know that Paddington was an Andean Bear. The stories were created by the wonderful Michael Bond, who has sadly just passed away at the age of 91 years old.
Andean bears are the only bears to inhabit South America - Venezuela, Colombia, Ecuador, Peru and Bolivia.
They are listed as vulnerable to extinction by IUCN, so the arrival of the Andean Bear cub at Chester Zoo is very important.
Conservationists will have a great opportunity to learn more about the Andean Bear and pass their findings on to other conservationists and partners working in South America which can be vital in helping secure the future of the gorgeous Andean Bear.
Threats to this beautiful bear are all too familiar:
30% of forests with enough food for the bears have gone, cut down
There's illegal killing by farmers and businesses - bears are raiding crops and livestocks as their natural habitat shrinks

Chester Zoo scientists and conservationists are working with the Oxford University Wildlife Conservation Unit to undertake a study on bear-human conflict in Bolivia. The findings should help the Andean Bear.